Gyspy Cab Co. Comedy Club, March 4, 2007
At the end of the 06/07 football season, Gypsy Cab Co. of St. Augustine started a Sunday "Blues, Brews and Bar-B-Q" in the club they used to host stand-up comedy. Since JW used to work at the Gypsy, it was a natural that he would be asked to fill the bill. We played every Sunday until football season started again. Then they brought back the stand-up comedy and the event went into the history books. Here are a few shots from one performance.
One of the posters for the event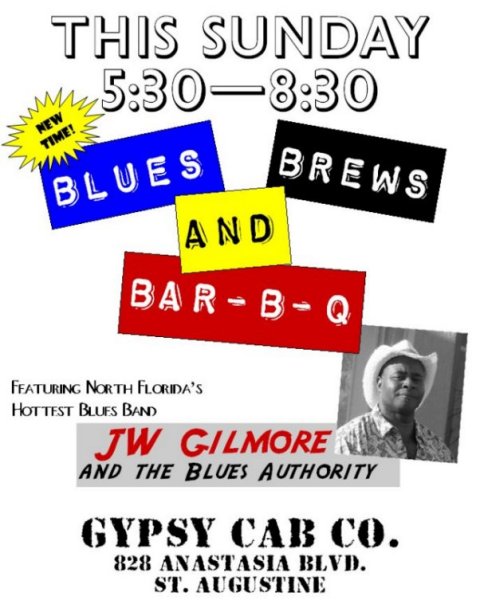 JW showing off his best side during setup.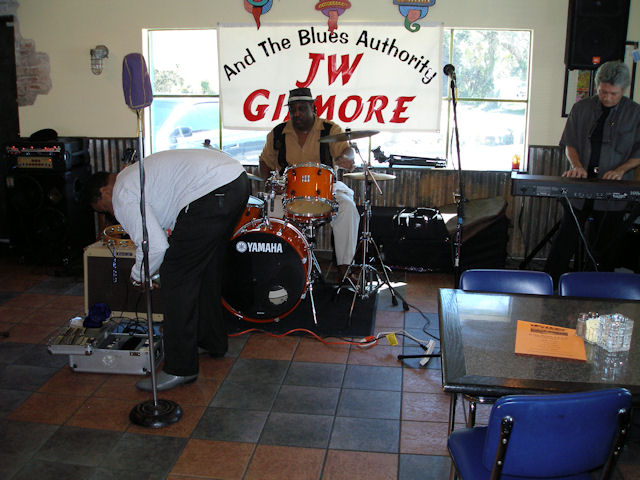 Here's the band, in full swing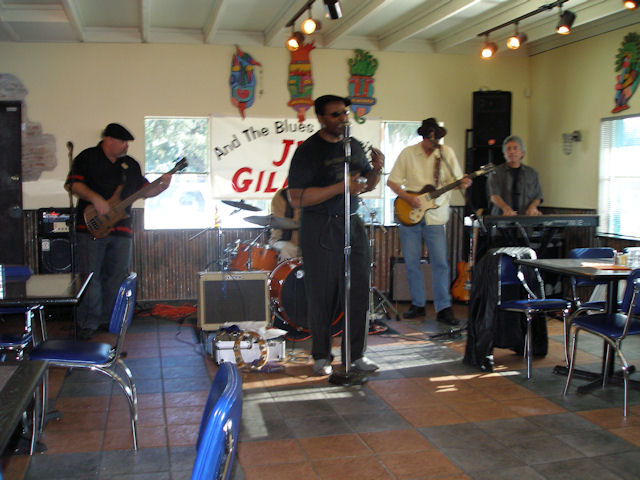 JW gettin' all soulful on us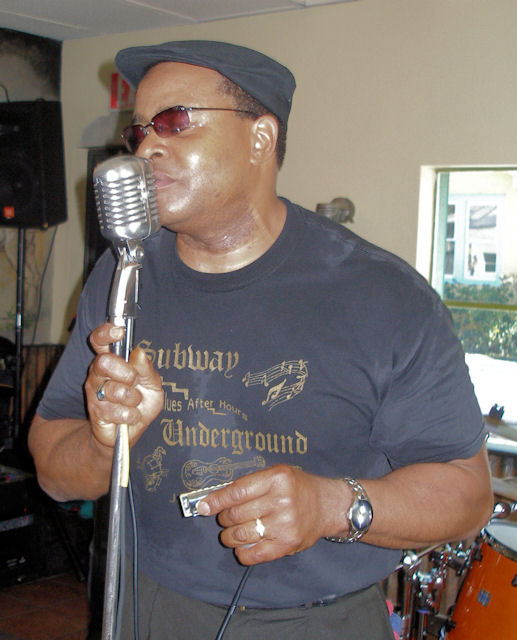 Keith hauled out another one of vintage guitars for this one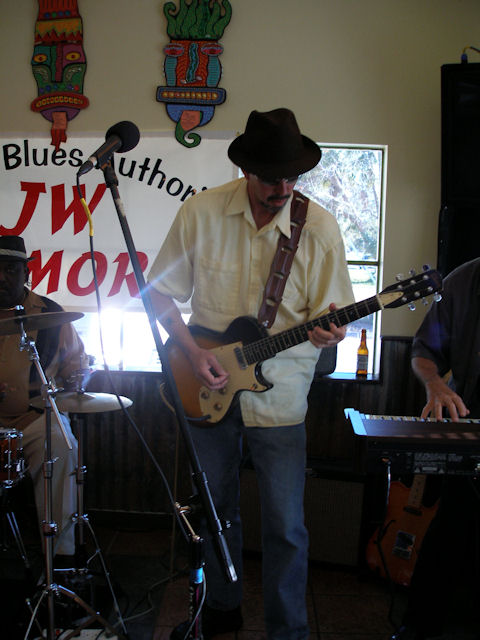 And this was Coop's first gig with a new bass - one of the rare pics of Coop not playing a fretless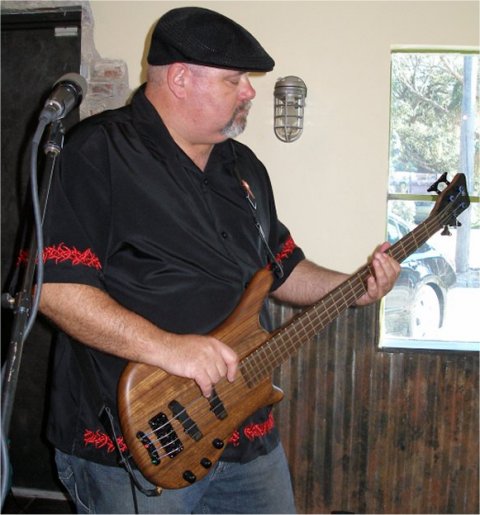 Brother Phil on the skins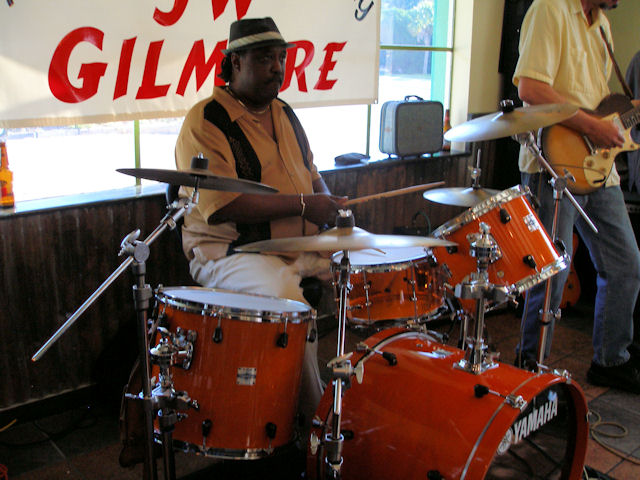 And Joey duh Eye bringing that amazing Hammond sound