October 29th, 2005
Bourbon Street Station, a place that's pretty wild on a regular night, was a wicked good blast on Halloween! Between the beautiful bunnies, garish ghouls and naughty nurses there was JW Gilmore and the Blues Authority, crankin' out the blues for a great crowd.
Here's the whole band in our Halloween finery. From right to left is The Rev. Jim Jones (Joseph), Zombie Ja, Dr. Gary Peterson, noted Sexologist, Keith "Spitball" Blake and El Ray Mysterioso (Coop) on bass.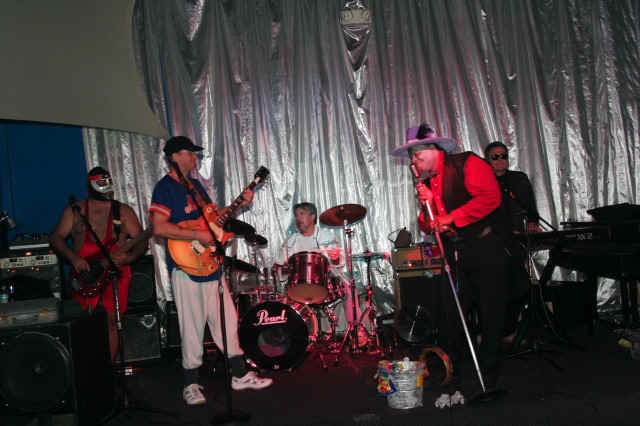 Ja testifies to the crowd with the Rev. Jim Jones looking on in the background...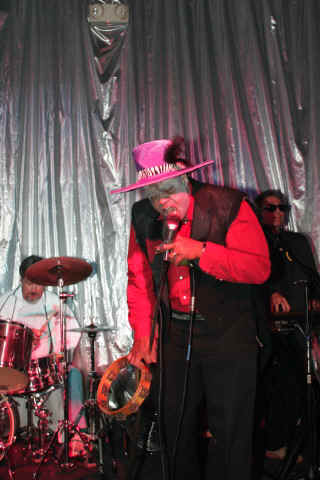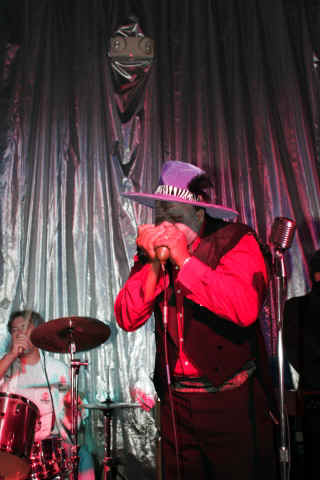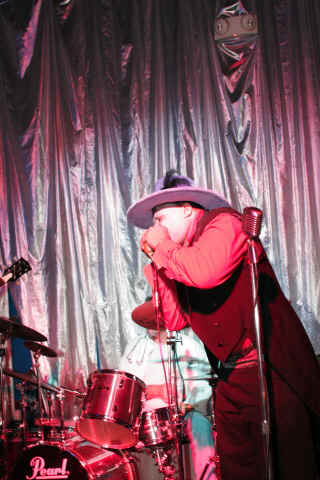 Keith hits a few over the right field fence...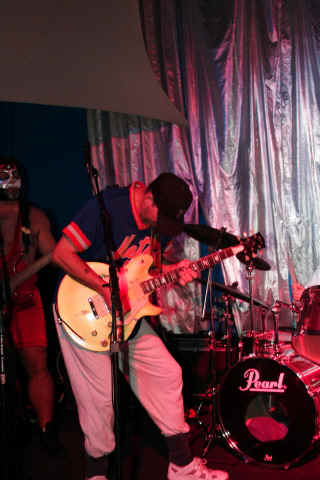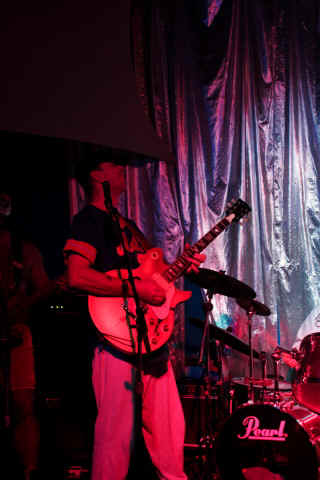 The good Reverend gets us all to drink the Kool-Aid...
And El Rey Mysterioso smacks down the bottom end with a Flying Body Slam and a Full Nelson...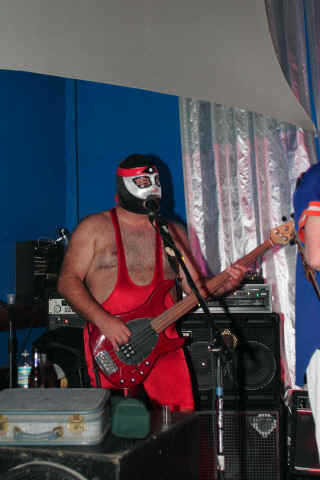 All in all, a great night as always at Bourbon Street Station.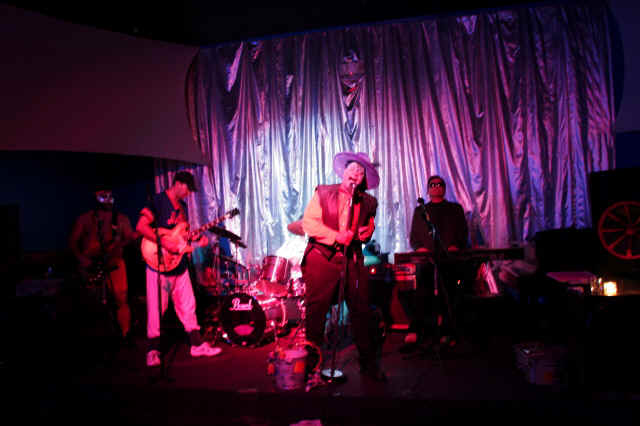 Photographs courtesy of Brian Blount - thanks, man!