April 1st, 2006
80 degrees, cloudless sky, 2,000 blues fans and JW and TBA. What can be better than that? On April 1st, 2006, we opened Saturday's concerts at the Springing the Blues festival at Jacksonville Beach. This is North Florida's largest blues festival and featured major blues acts such as Joe Bonamassa, Eric Stekel and Sean Costello. JW and TBA opened Saturday with a Star Spangled Banner as only Ja could do it, followed by a searingly hot hour of blues from North Florida's best blues band! Here are some shots of the day (photos courtesy Robin Hagel)
Our National Anthem as performed by JW and Joey duh Eye...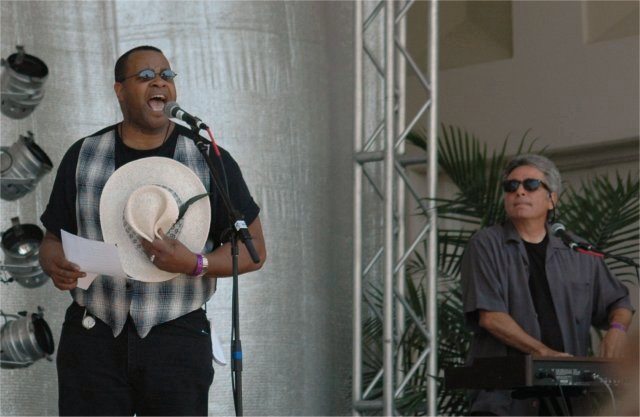 Followed by an hour of hot blues by the beach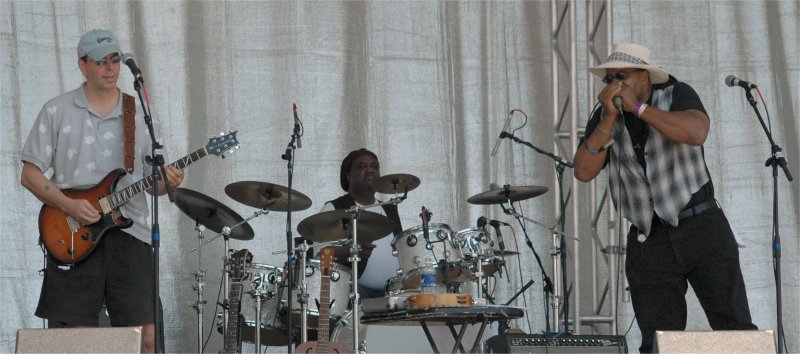 What's a JW performance without a little preachin'?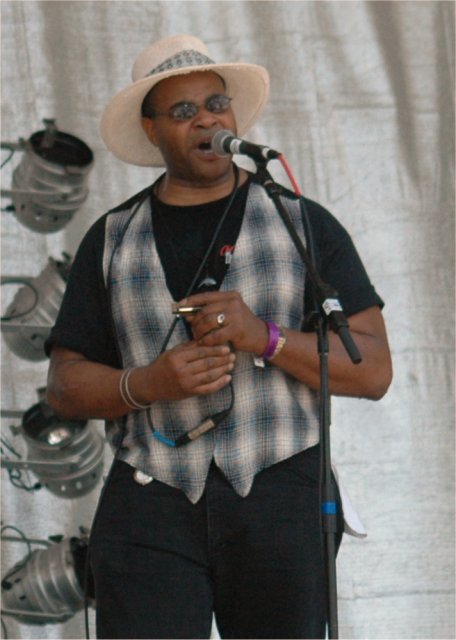 Keith gets some...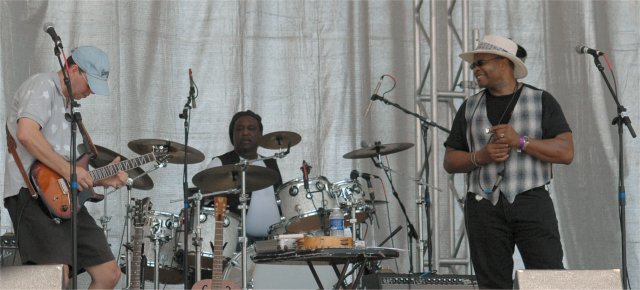 And then he and JW start cuttin' heads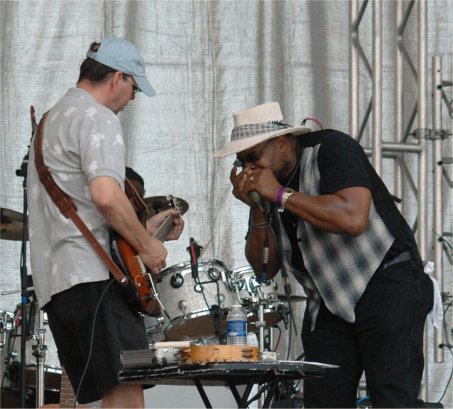 The local public televation station, WJCT, recorded the performance for posterity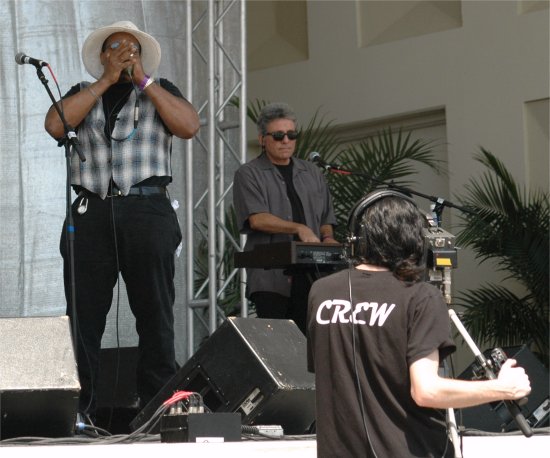 Coop and Keith doing the "neck-up lean-back"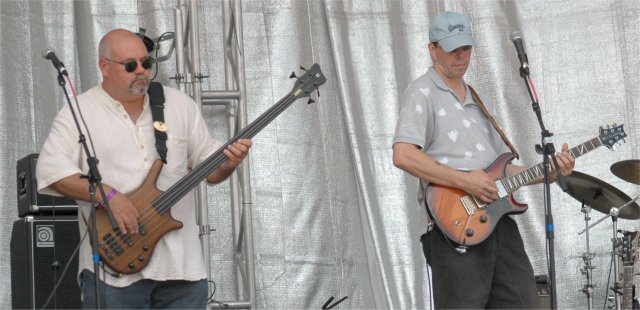 JW tellin stories again...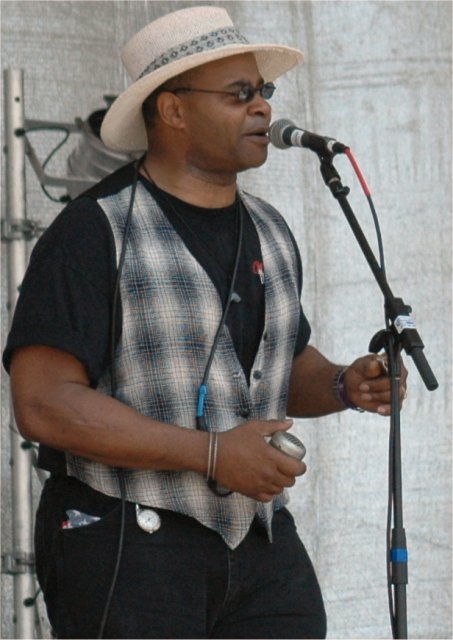 Joseph workin' that Hammond...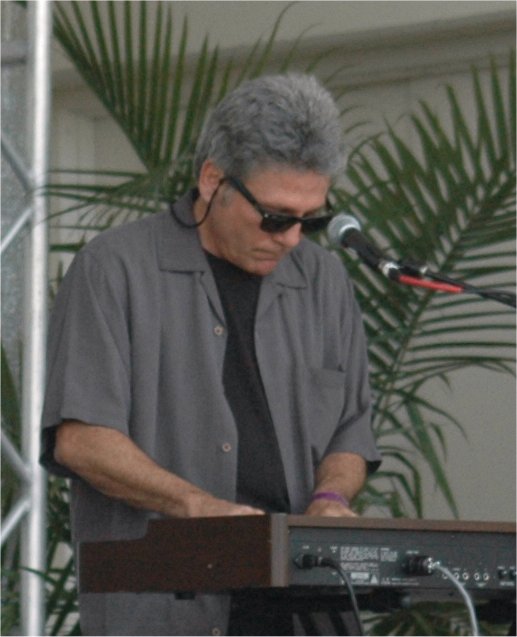 Keith "chicken legs" Blake and his PRS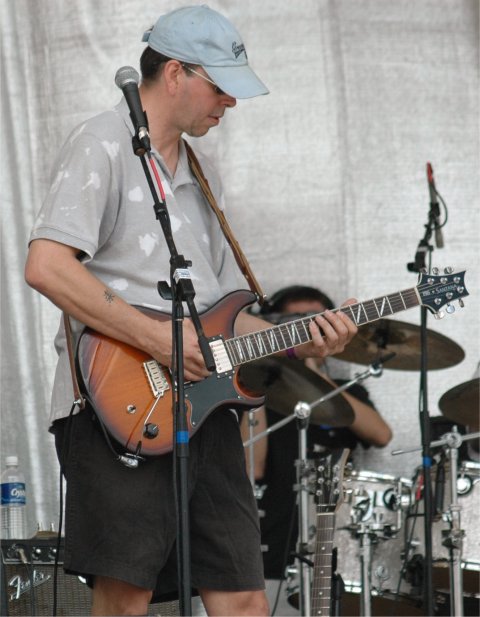 Coop really wished he was playing his Eden rig about now...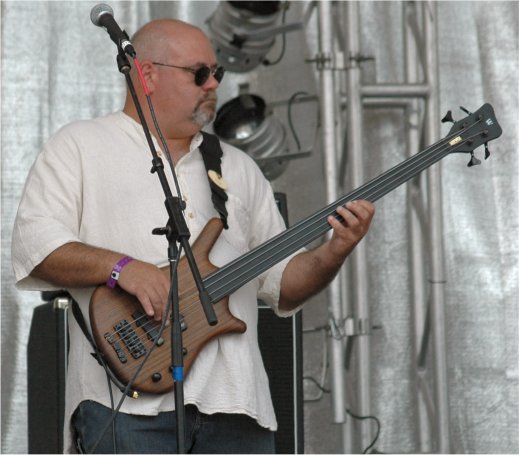 And drummer extraordinare Phil Reed from Daytona on the drums. One of the best players in Florida and we were damn glad to play with him!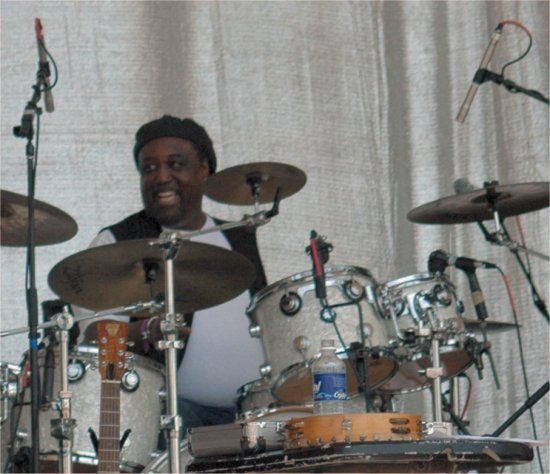 After tearing it up on the big stage for 2,000, we moved the the small stage and busted loose for another hour for 500 or so dedicated blues lovers. Joe ditched his Hammond for his Gibson resonator, but still something was missing...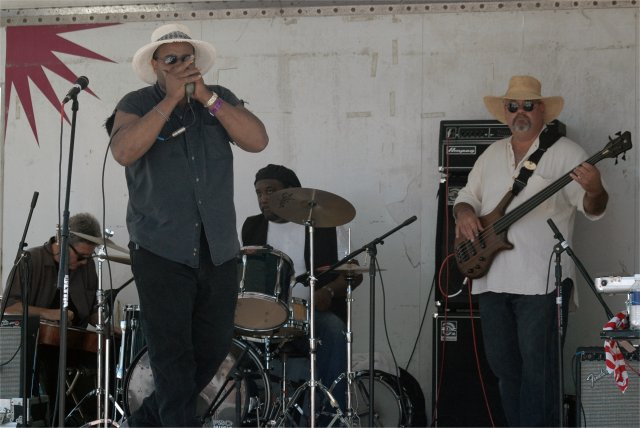 And why are we all looking to our right?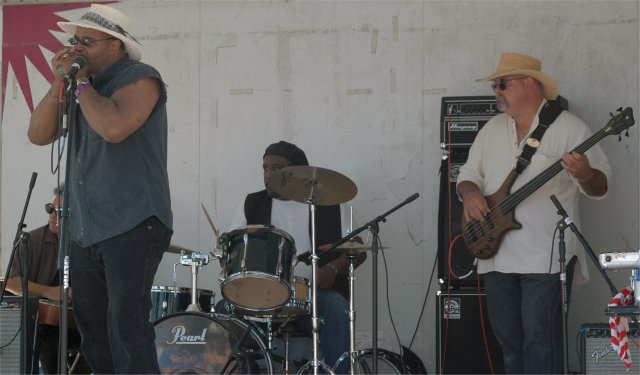 Keith's stylishly late appearance, of course!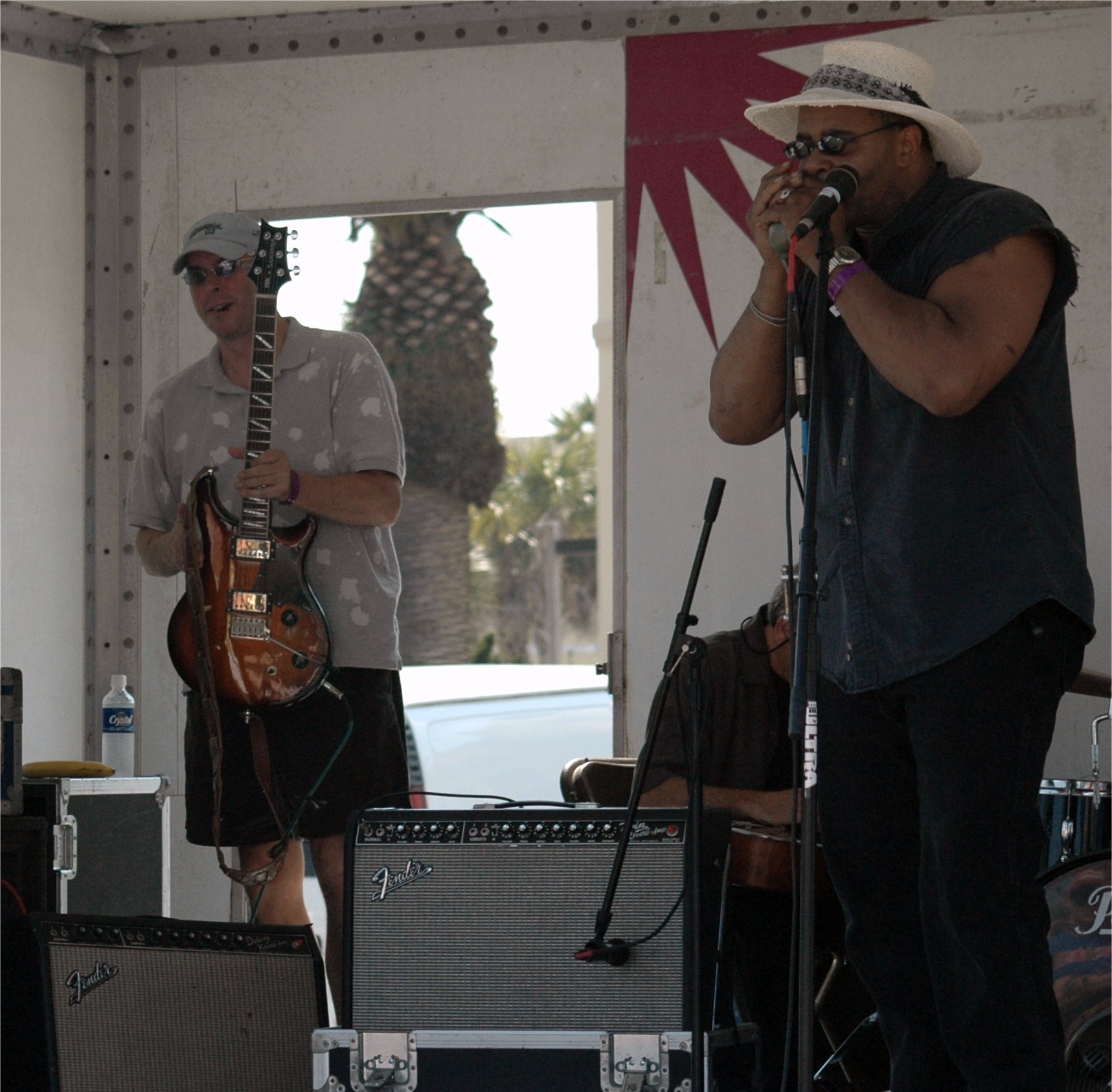 But a few minutes later, he and Ja were tearing it up like nobody's business!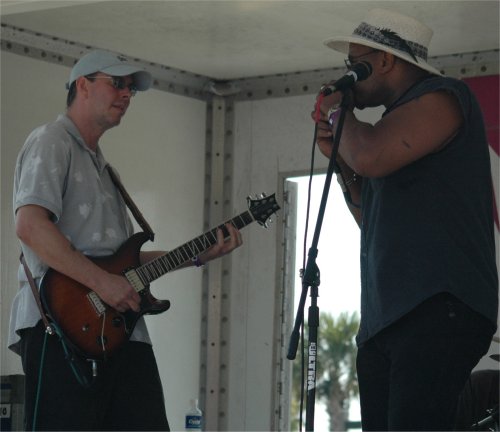 A great day, great shows! Later on, some of us chilled out and some went on a sushi pilgrimage but we all wound up at Bourbon Street Station for a night of hot blues including a steamy lap dance on the couch for some lucky guy all to the tune of Wolf's "Evil" - but that's another story...