April 6, 7 and 8, 2006
A busy weekend for us, opening for Wolfman Washington on Thursday, Bourbon Street on Friday and Saturday with this Saturday afternoon festival gig thrown in for good measure. Whew! Pictures courtesy of Robin Hagel - thanks, babe!
Here are a couple of pics of our performance at the Spare Time Tavern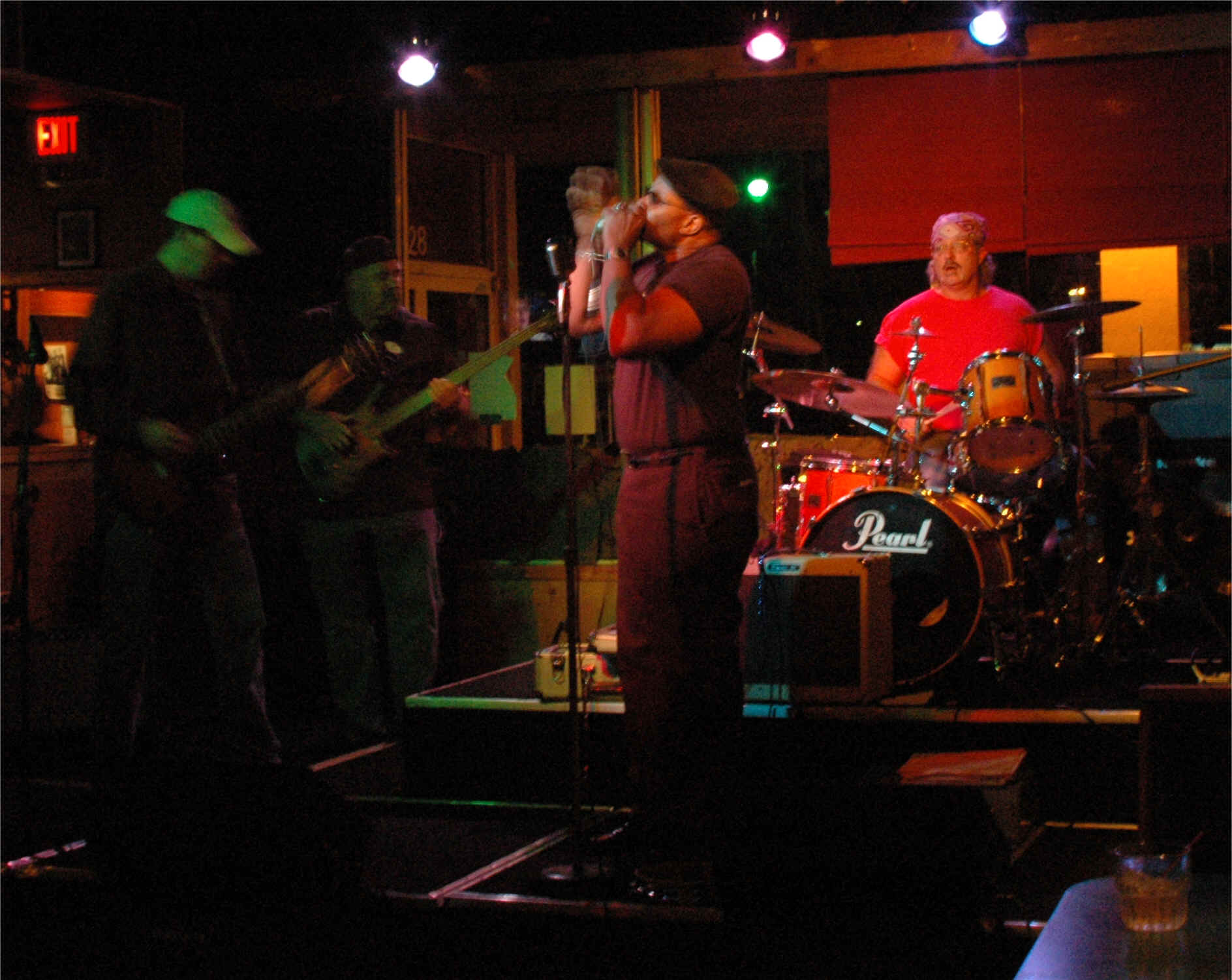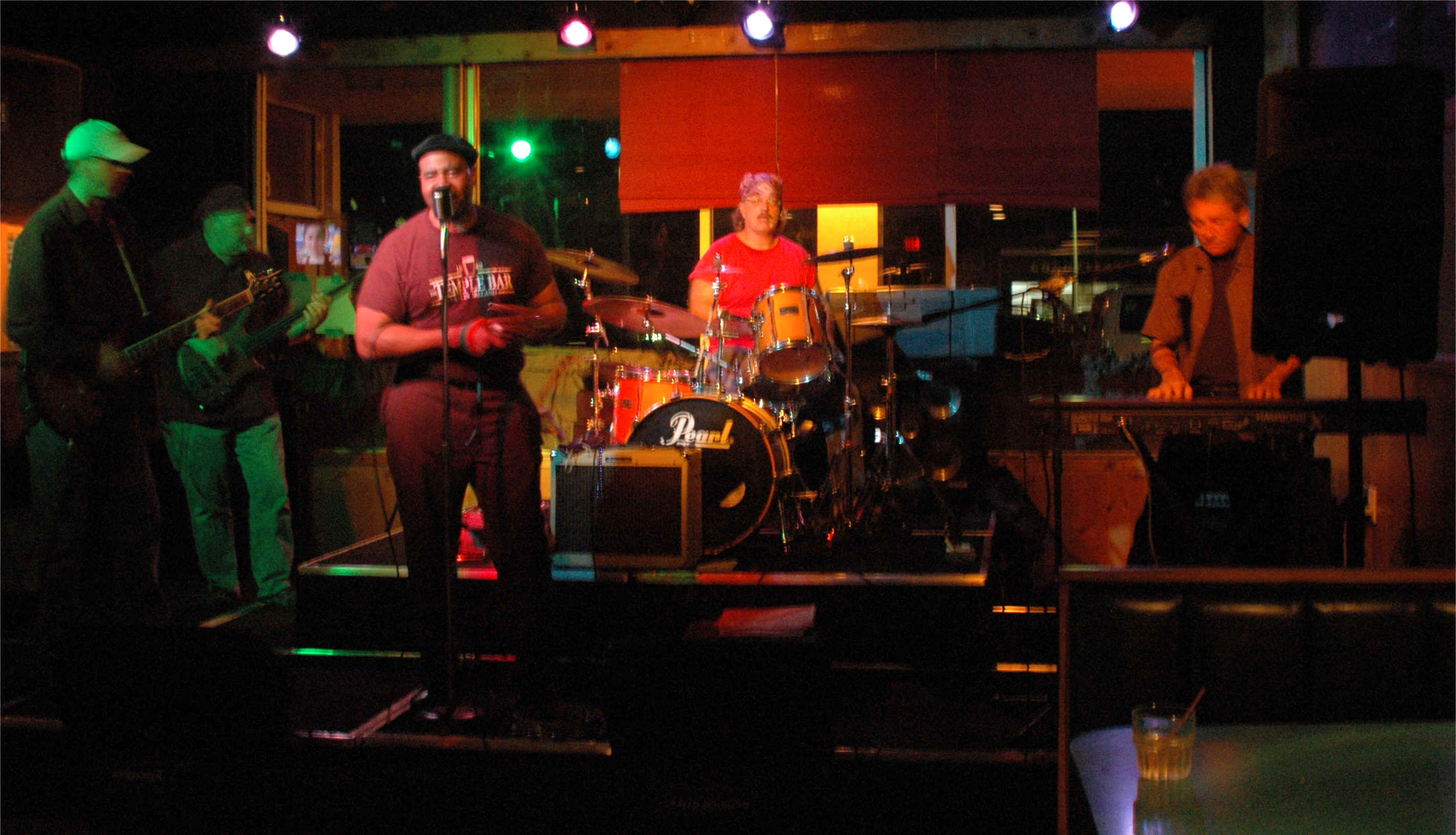 On Saturday afternoon, we played at St. Augustine's Rhythm and Ribs Festival.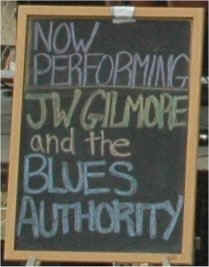 We love this festival because the crowds are good, the barbecue is fantastic and we get to work with Lisa Switkin (nee Mack), a long-time music promoter in St. A. It also lets our musician peers from the 'hood see us for a change. This is a juried barbecue competition that attracts fierce competitors from across the country and hungry folks from all around North Florida.
The always awkward band switchover. Coop's become a real prima donna over his bass amp and will play nothing but his Eden anymore, so that adds a few minutes...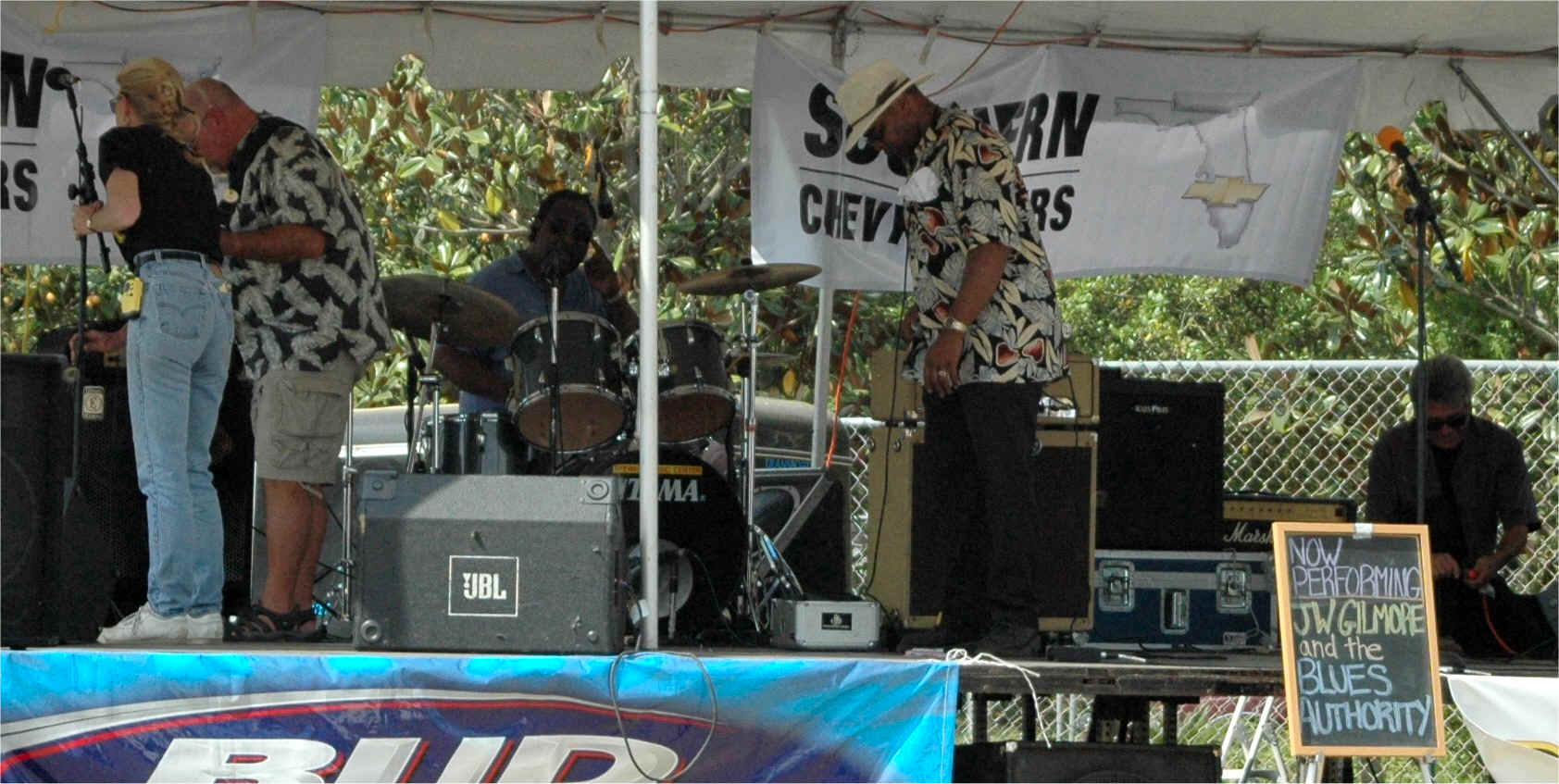 The patient crowd, enjoying the beer, the award-winning barbecue and waiting for some REAL blues...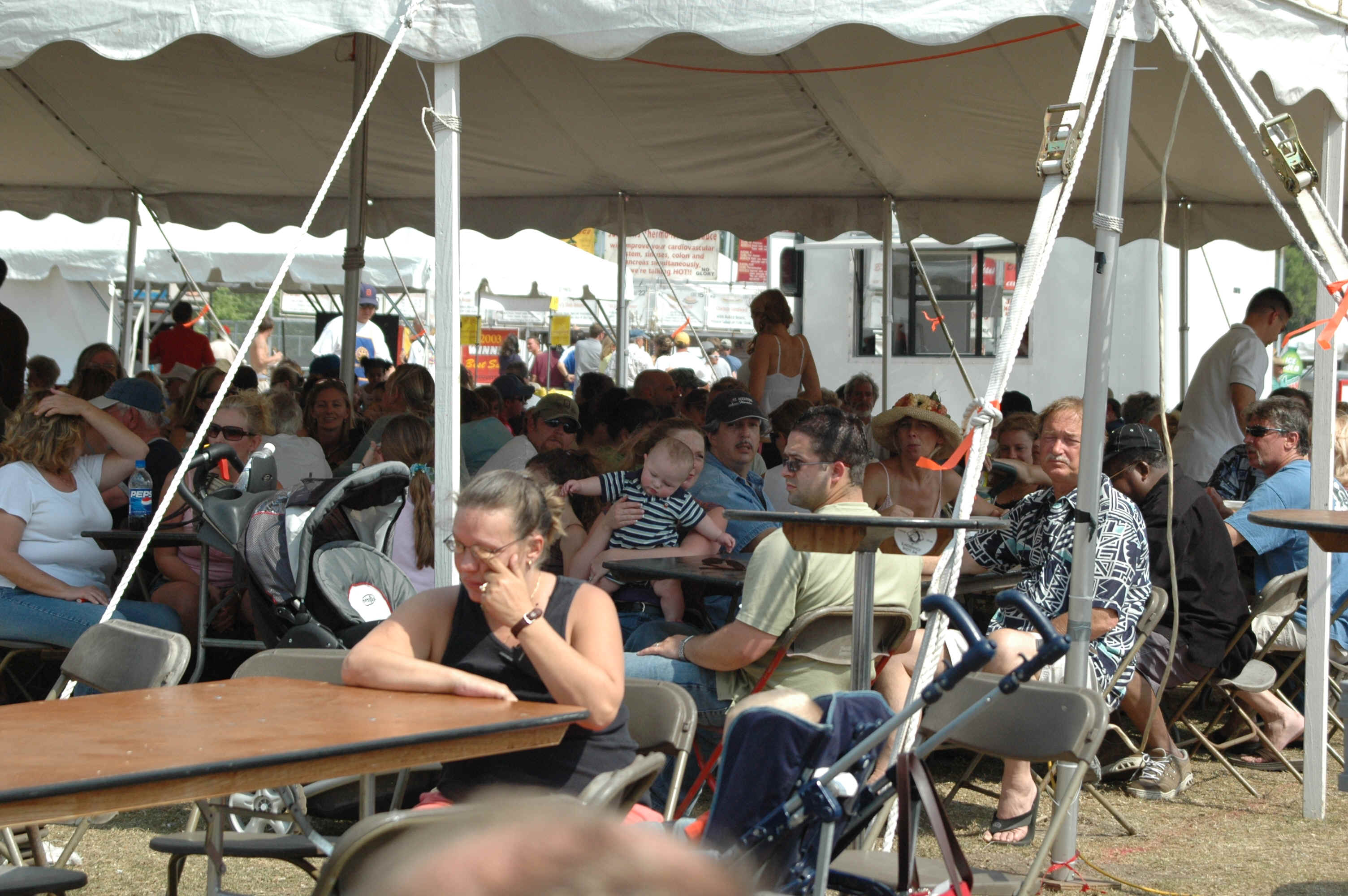 Roland Fleming, a long time friend and great entertainer was in the crowd, ready for some music!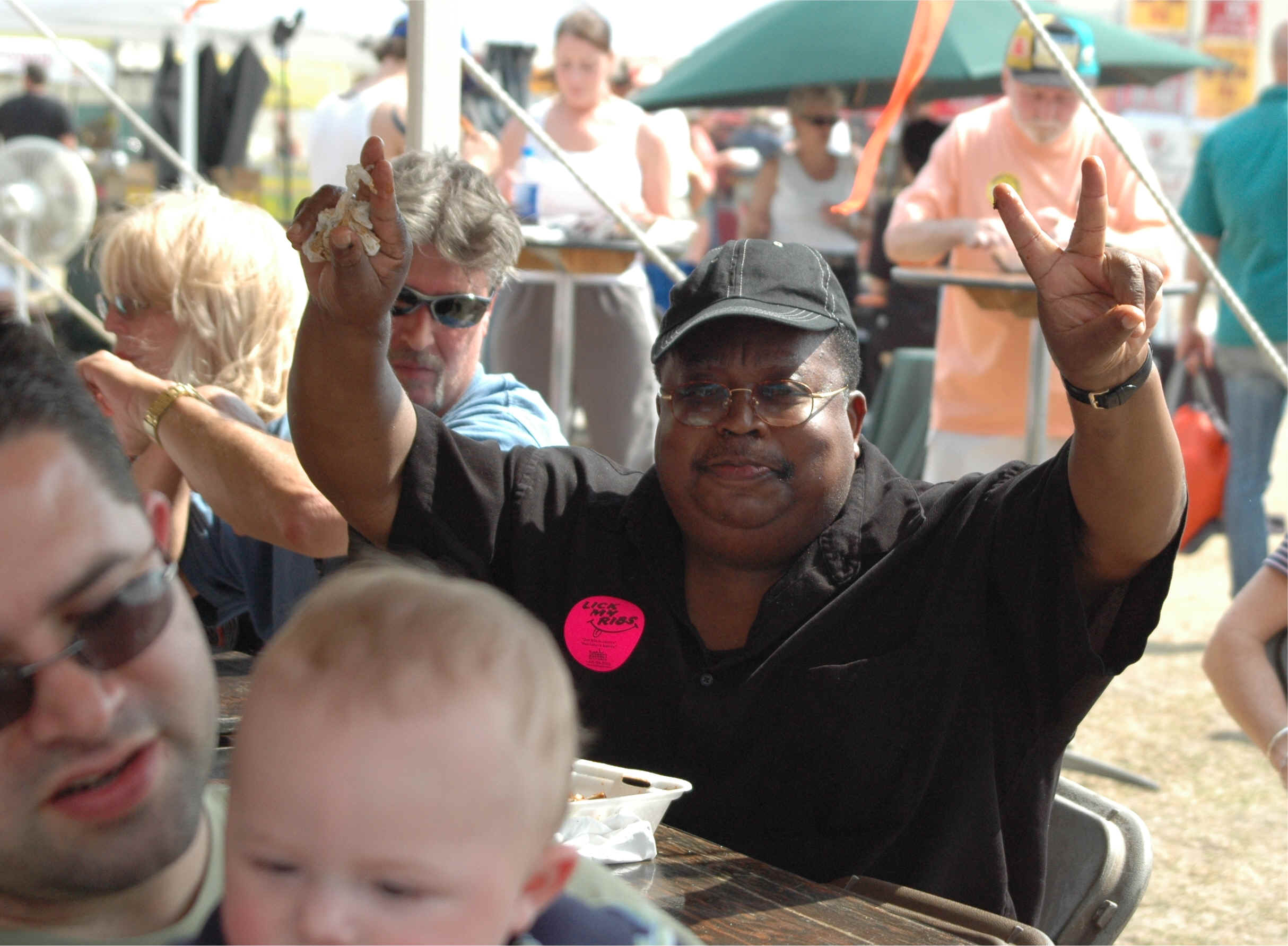 The band got crankin' and the crowd started dancin'...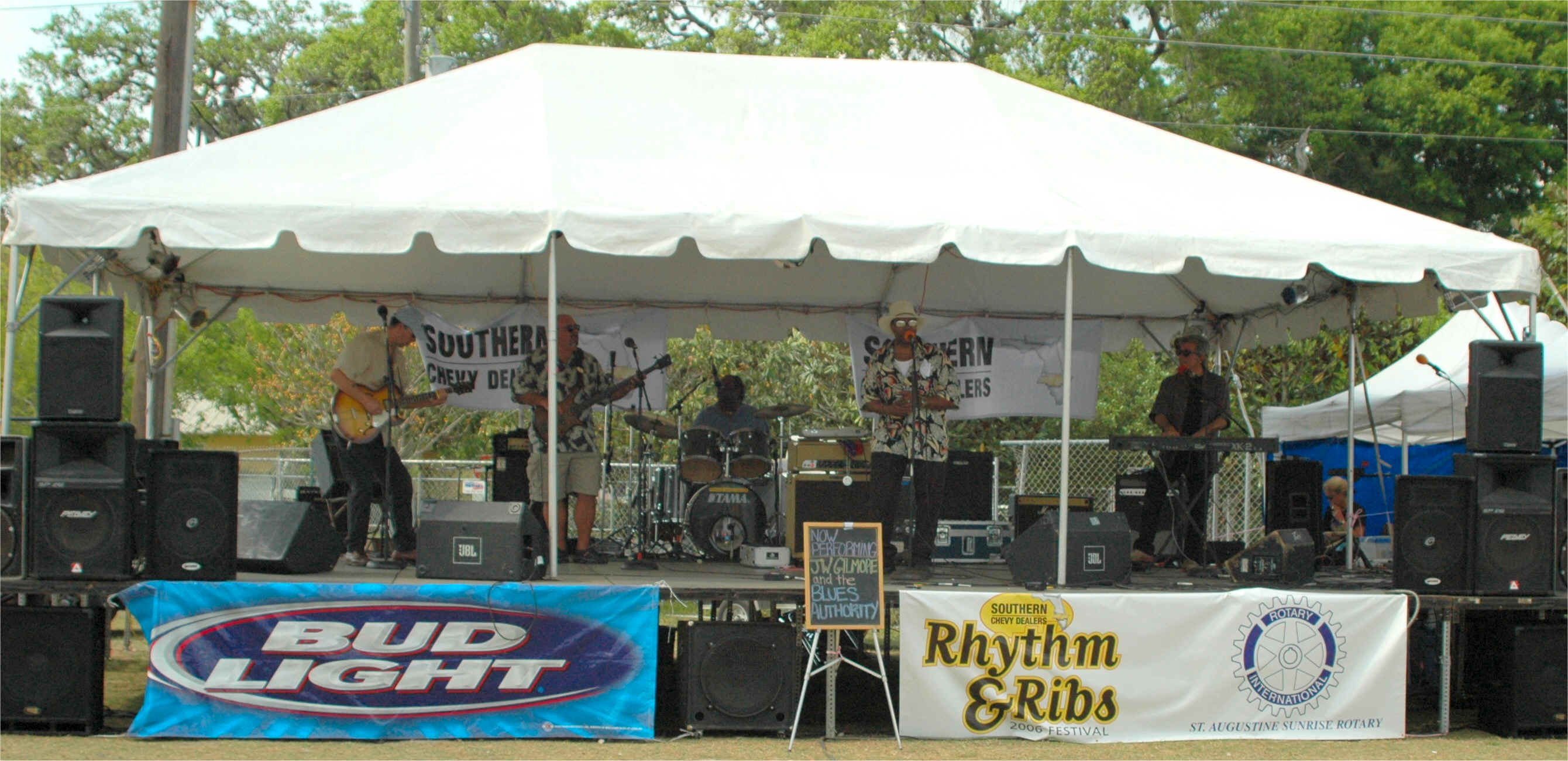 A backstage look at the boys in action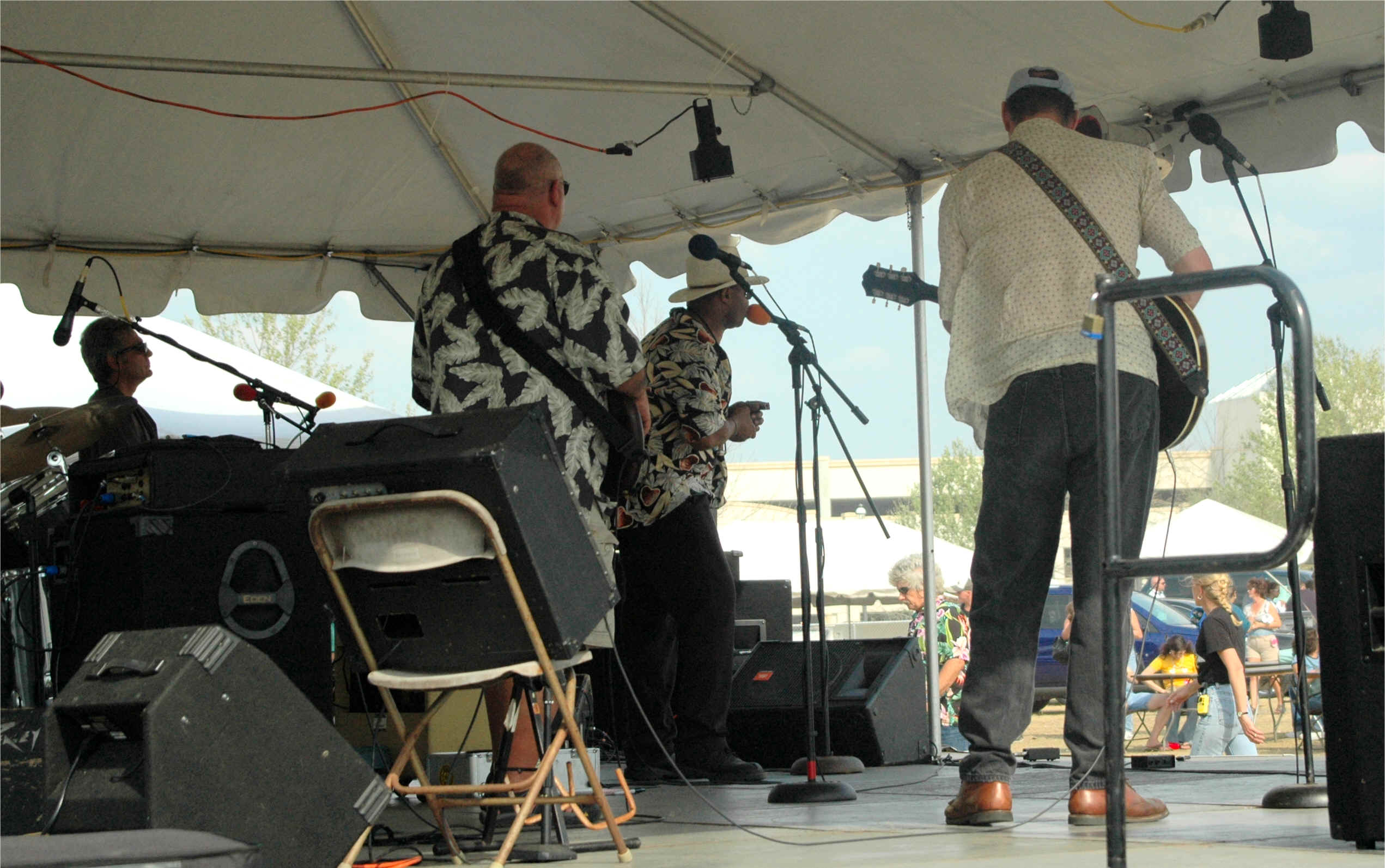 A fun day, a great show, a great crowd, what's not to like?