European Village, December 16, 2006
We have played the European Village several times over this year and are working out the details to turn this into a monthly thing. The European Village is a combination shopping area, condo complex and hotel in Palm Coast that is themed as the town square in a village somewhere in Europe (hence the name...). We were originally introduced to the Village by Joseph Iannelli and have been playing there from time to time. They have a great setup, large stage, lighting and an audience of stroll-by shoppers, outside diners and the hardcore faithful that pull up tables and chairs and enjoy some blues under the stars. On the 16th, it was a perfect night - not too hot, not too cold, no bugs and clear as a bell. The pictures were taken by a friend of Phil Reed's, Donald McCray, who was visiting from DC. Thanks!
Here we are in the middle of a tune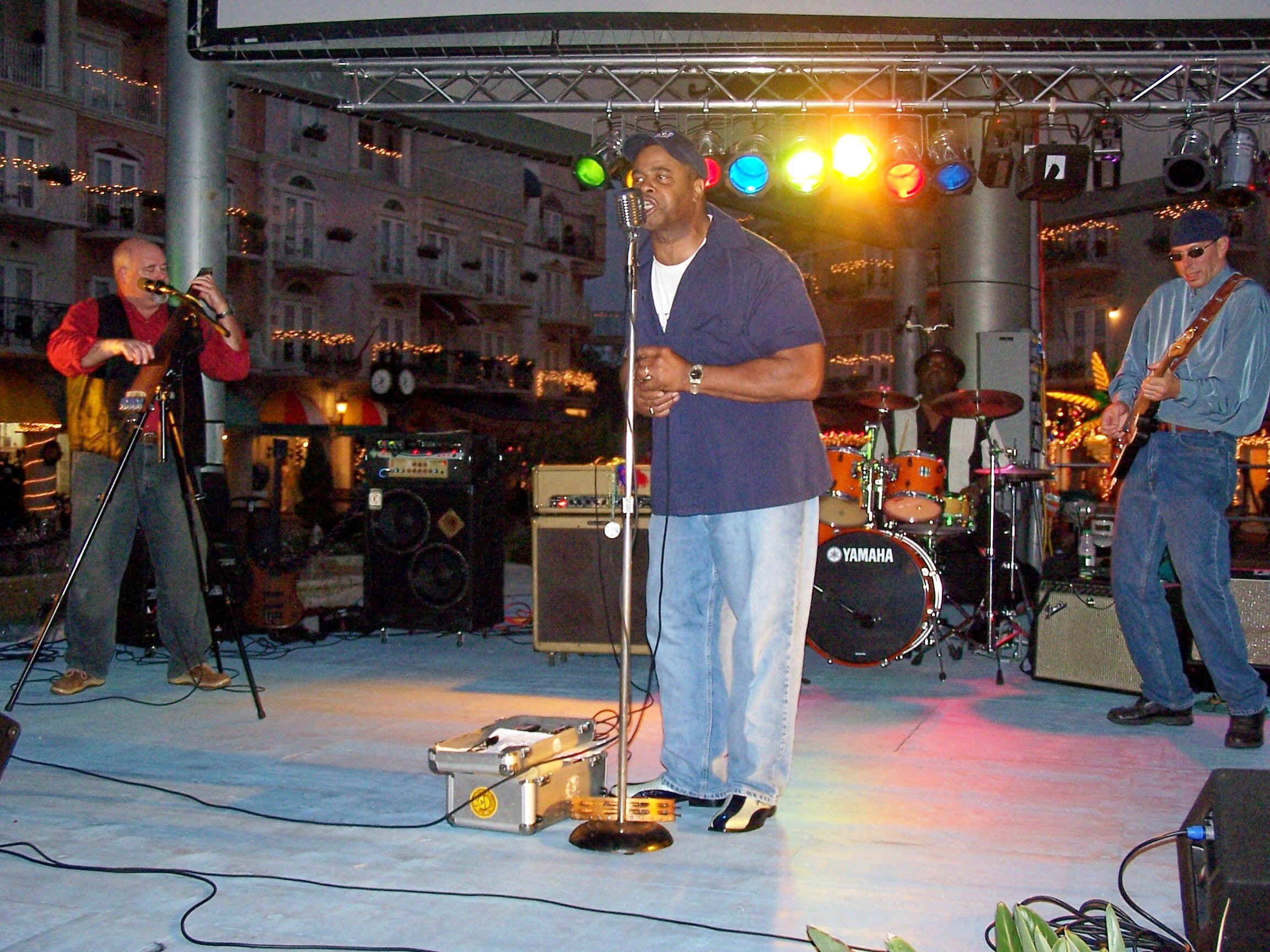 Keith with his stylin' new shirt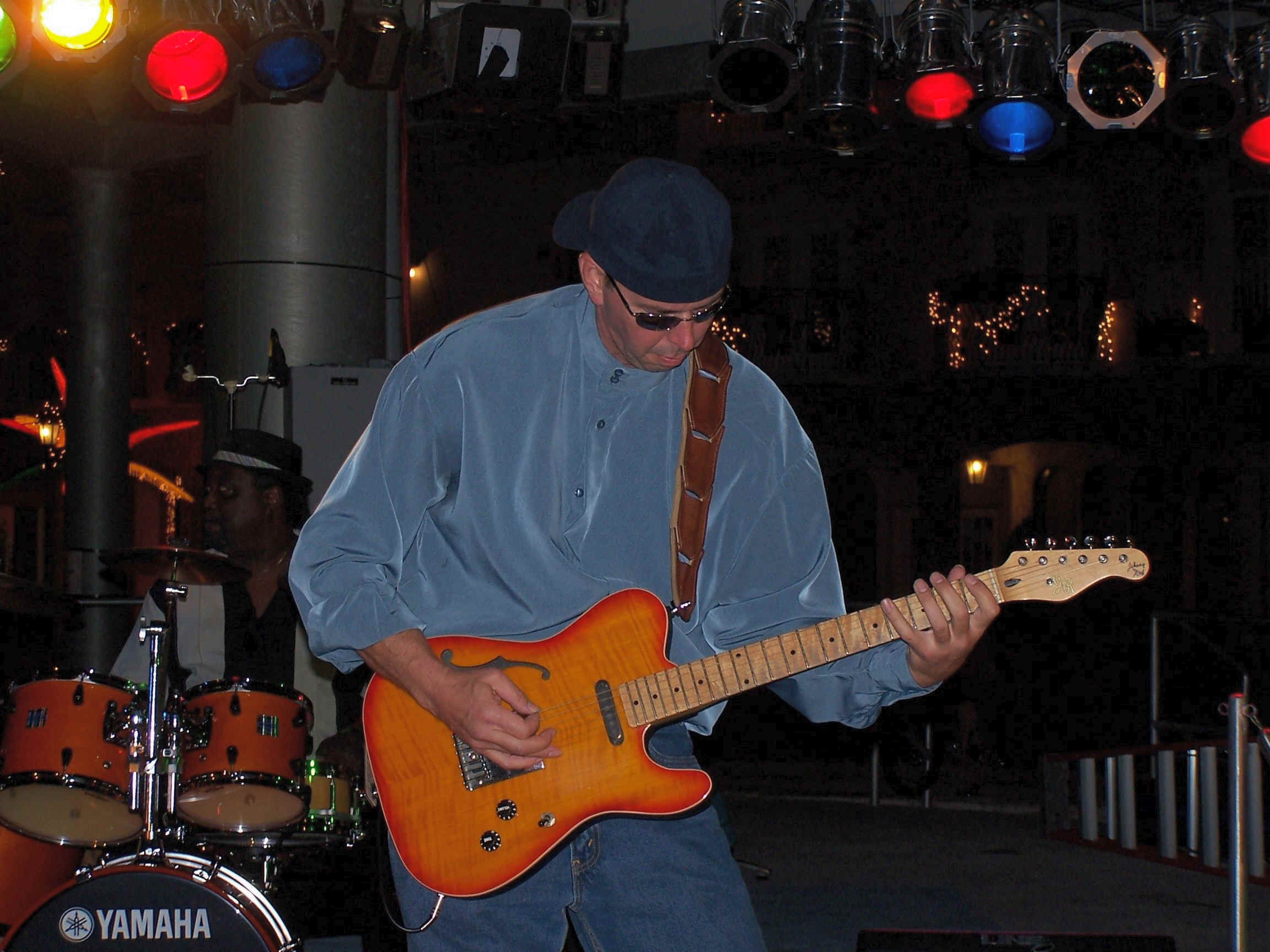 Coop and Phil, keeping the rhythm tight and together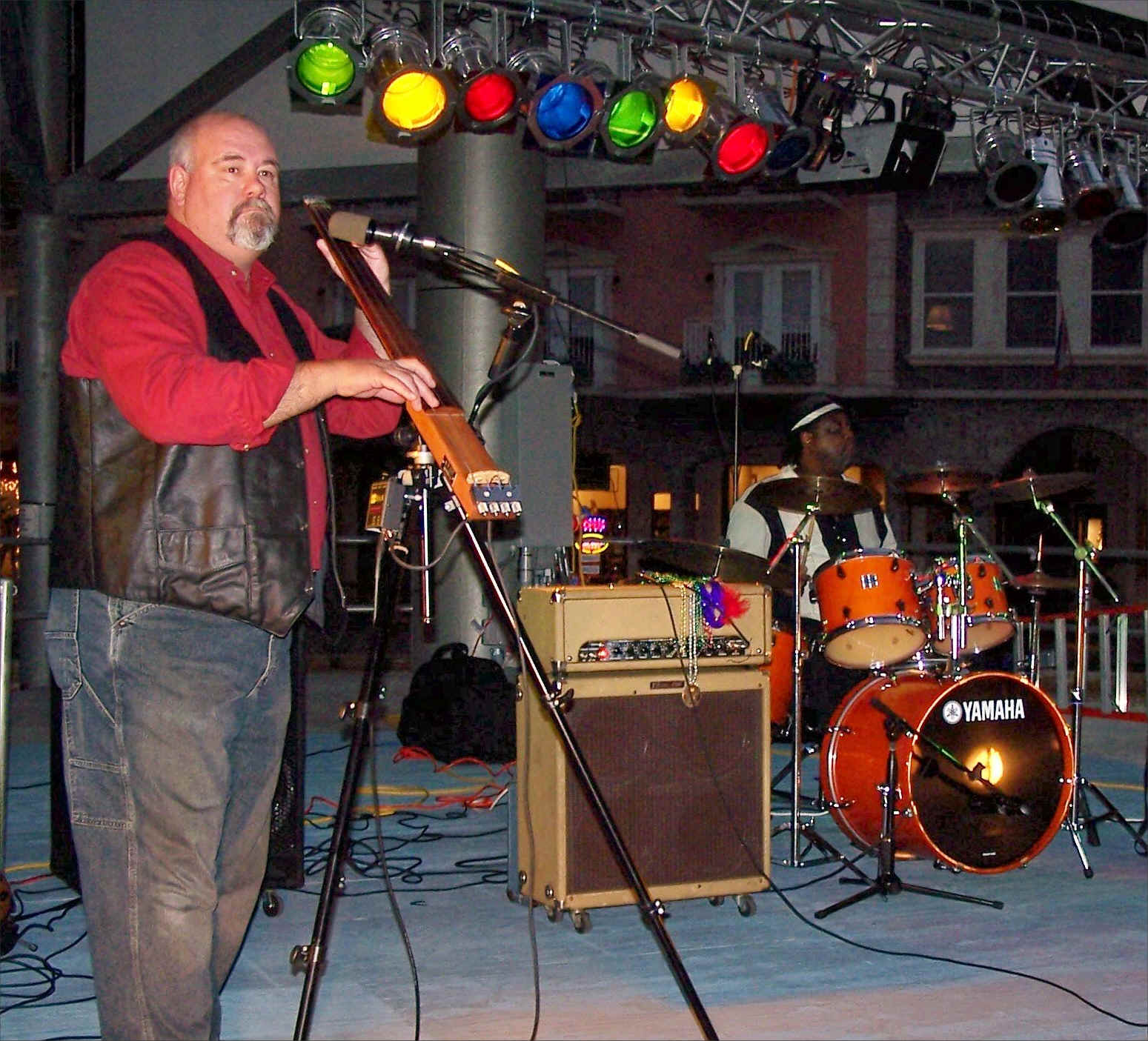 Now how did that second verse go again?
I think Coop's trying to figure out what key we're in