September 24, 2005, Your Place
Your Place, on Atlantic Blvd. in Jacksonville, has become one of our favorite spots. It's a good-sized club with fun customers and love of good music. Here's a typical night out...
While the club is a pretty good size, the stage is pretty small for a 5-piece blues band. This night we had Ken Royal on drums, a real treat!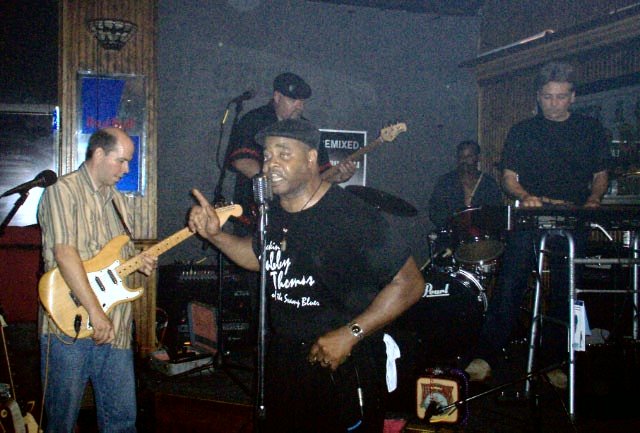 Here's Joseph with his impromptu keyboard stand - a walker purchased from the nearby Walgreens...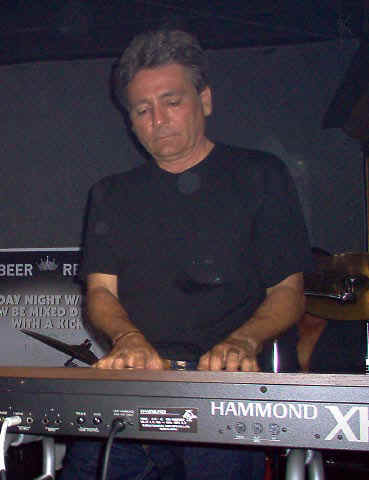 Ja and Keith swapping licks...
Keith getting down with his soulful self and his FrankenStrat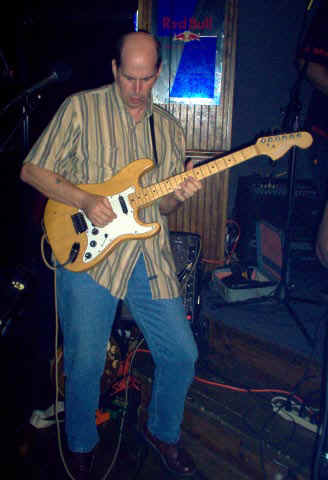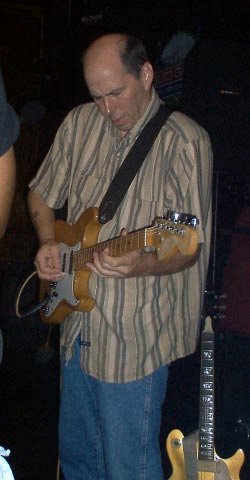 Coop keeping the beat going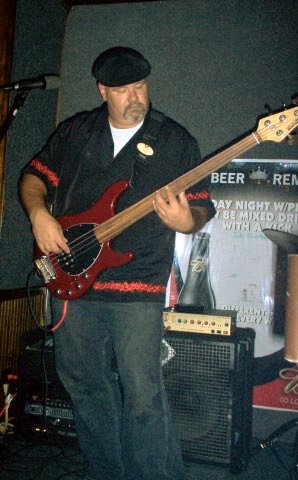 Some folks dancin the night away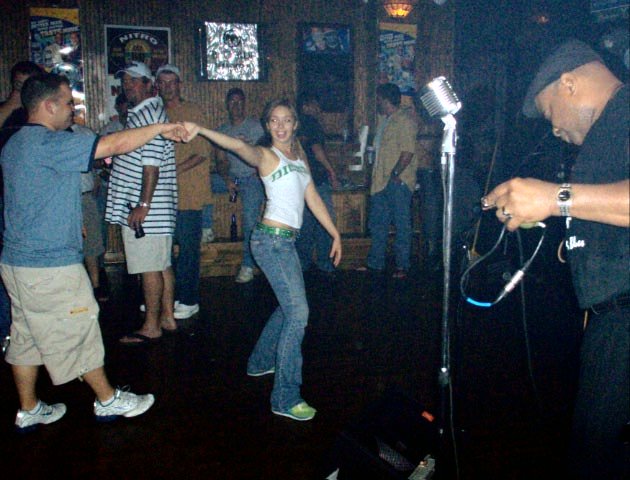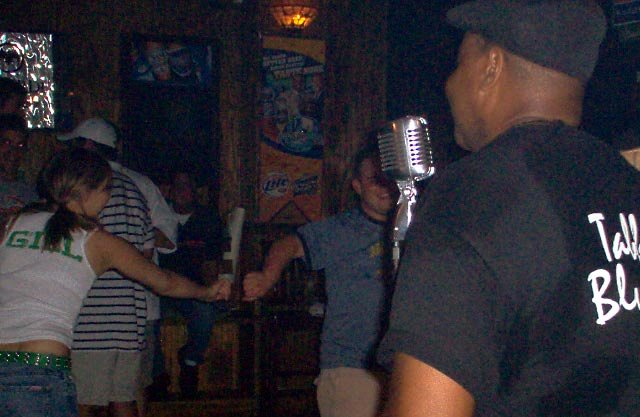 And Ja tellin stories again.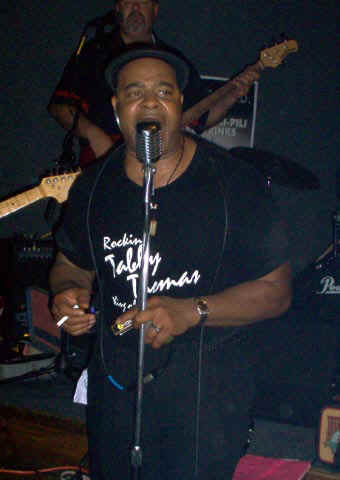 Thanks to Keith's sister, Robin Aiello for the pics! Hope to see you all out at Your Place or one of our other haunts!